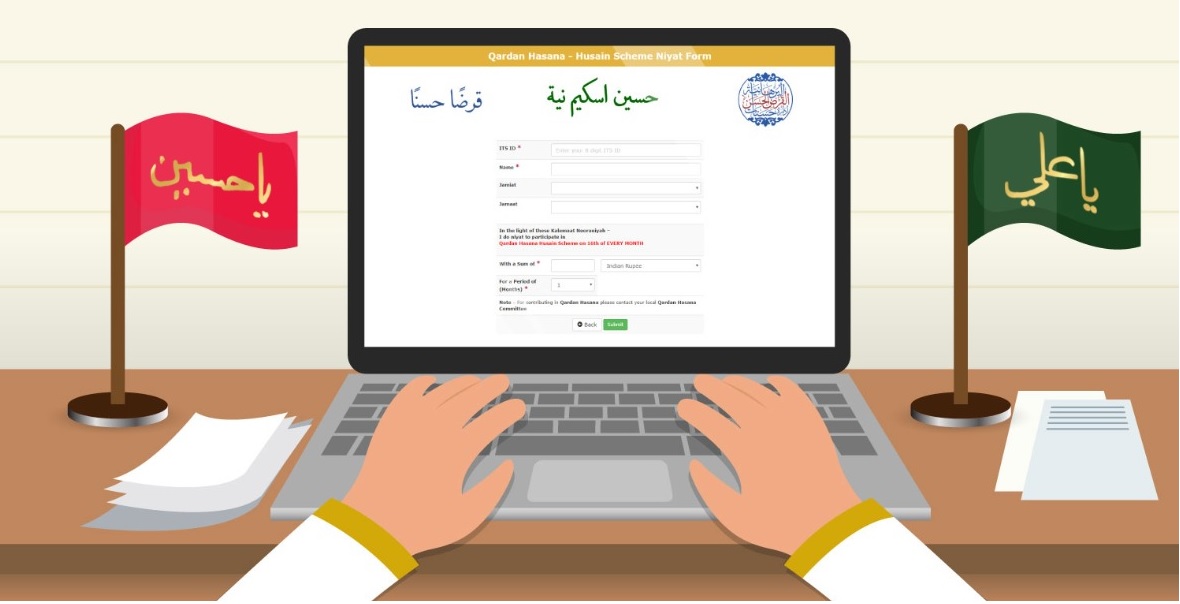 Zahabi Qardan Hasana Trust, Pune
HUSAIN SCHEME (Refundable)
Mumineen who wish to contribute in Husain Scheme and earn Sawaab can visit www.qardanhasana.org to view their Ledger Account and contribute online using the Payment gateway option and to get instant receipt.
MUMINEEN should NOT DO any DIRECT NEFT Transfer to KOTAK BANK for Husain Scheme.
Always use above website for online Payment to avoid Errors.
---
W.e.f from 1st of May 2022, Qardan Hasana activities are now assigned to each mohalla and Mumineen should approach their respective Mohalla Office for all Qardan Hasana related work.
---
QARDAN HASANA
Mumineen who wish to apply for Qardan Hasana, should register and complete their personal and work profile on www.qardanhasana.org site and apply online using their ITS-ID
---
Qardan Hasana Application Form (Pdf) for Manual form / Jamaat Clearance